【Compact Modern Design】 At 11.5" tall, this small desk fan is the perfect size to place on your desk or nightstand, and it's sleek, a modern silhouette will complement any home or office decor
【Powerful Air Circulator Fan】 AIRMATE fans have an aerodynamic turbo design to maximize air movement and power for energy-saving airflow. It can be used both with an air conditioner in summer and a heater in winter to quickly balance the temperature in the room.
【10 Wind Speed Settings】This compact table fan has 10-speed settings, so you can customize airflow easily according to different temperatures and personal preferences.
【120° Tilt Angle】The Oscillating circulating fan can automatically rotate 120° in both left and right directions. You can also manually adjust the angle 90° up and down to speed up air circulation for more fresh air.
【Ultra Quiet Fan】Uniquely engineered fan blades provide powerful, yet quiet cooling. The ultra-silent motor produces powerful wind at a noise level as low as 30dB.
Rated voltage: 120V
Rated frequency : 60Hz
Rated power: 20W
Motor type: Three-phase permanent magnet brushless DC motor
Types of fan blades: 20CM 3 blades PP fan blades
10 speed gears + baby wind
15 hours timer function
Speed: 1800rpnm
Wind speed: 230m/min
Air volume: 29m³/min
Power Cord: Adapter
DC motor, powered by adapter
Control mode: circuit board control
Product Weight (Net Weight): 3.7
Product Weight (Gross): 4.7
Product size: 290*270*340mm
Package size: 390×310×340K=A card cover
Swing angle: 90 degrees up and down, 120 degrees left and right
Pitch angle: pitch 0°, elevation 90°
Pitch adjustment: manual adjustment
Swing adjustment: manual adjustment of pitch, left and right stepper motor + manual
Horizontal automatic oscillation function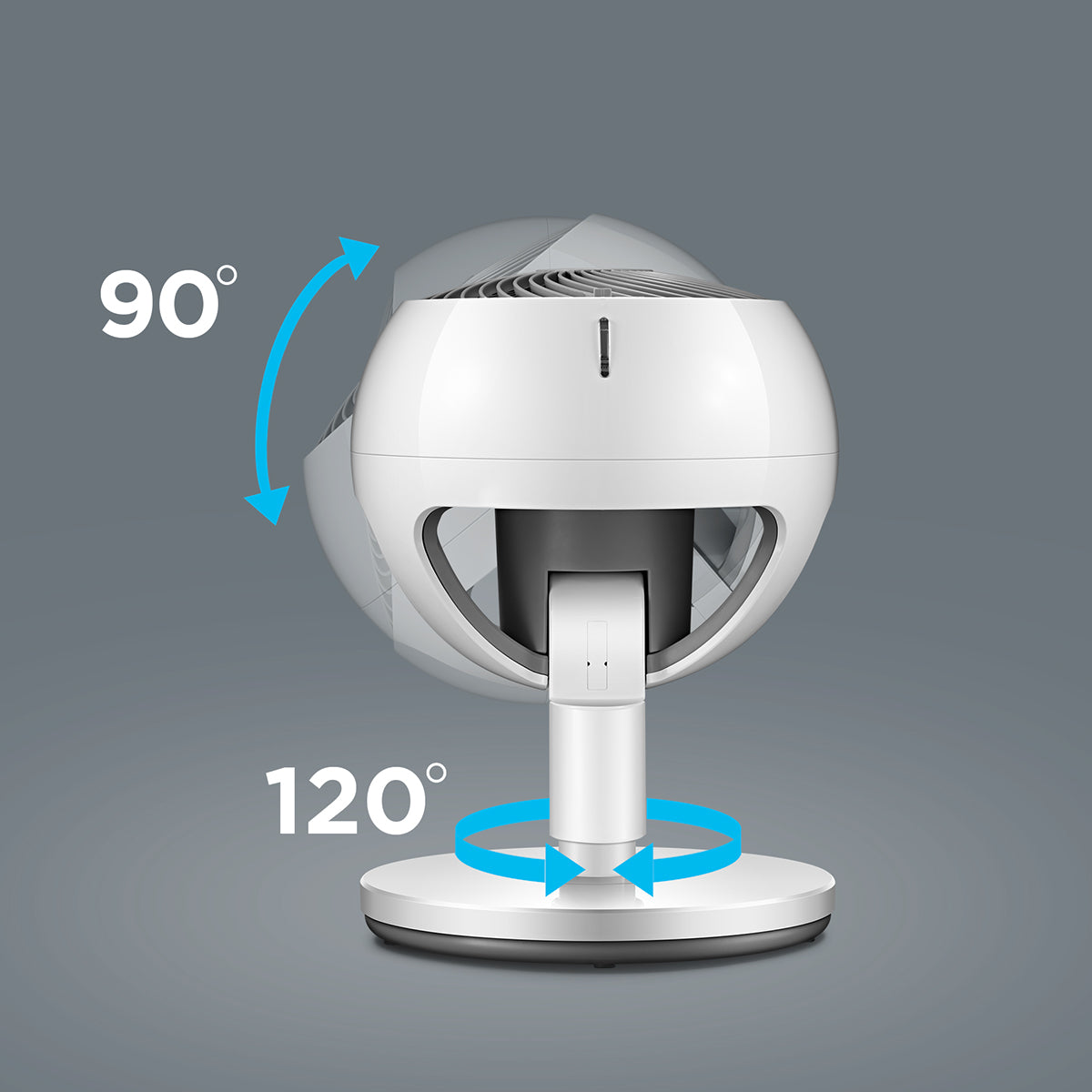 Multi-directional Airflow
A 90° and 120° pivoting head to direct airflow to where you need it most.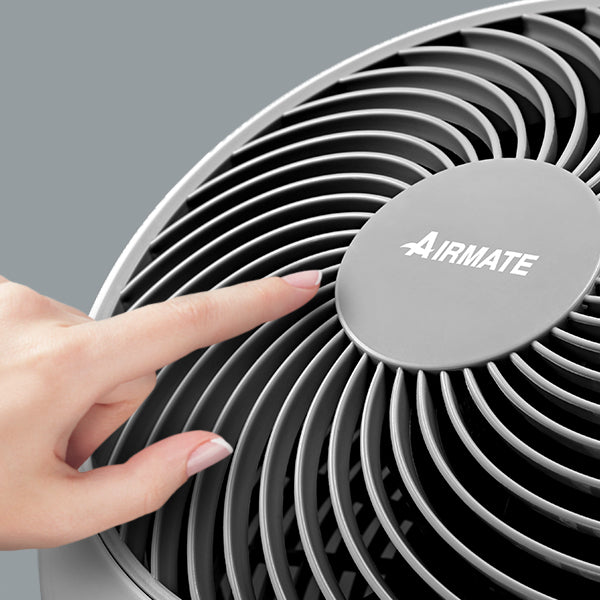 Designed for Exceptional quality
Specially designed with deep pitch blades, air tensity spiral grille, and a sturdy base.
Upscale &Easy-to-operate Panel
Work status at a glance, multifunctional control.
Easy access to all settings.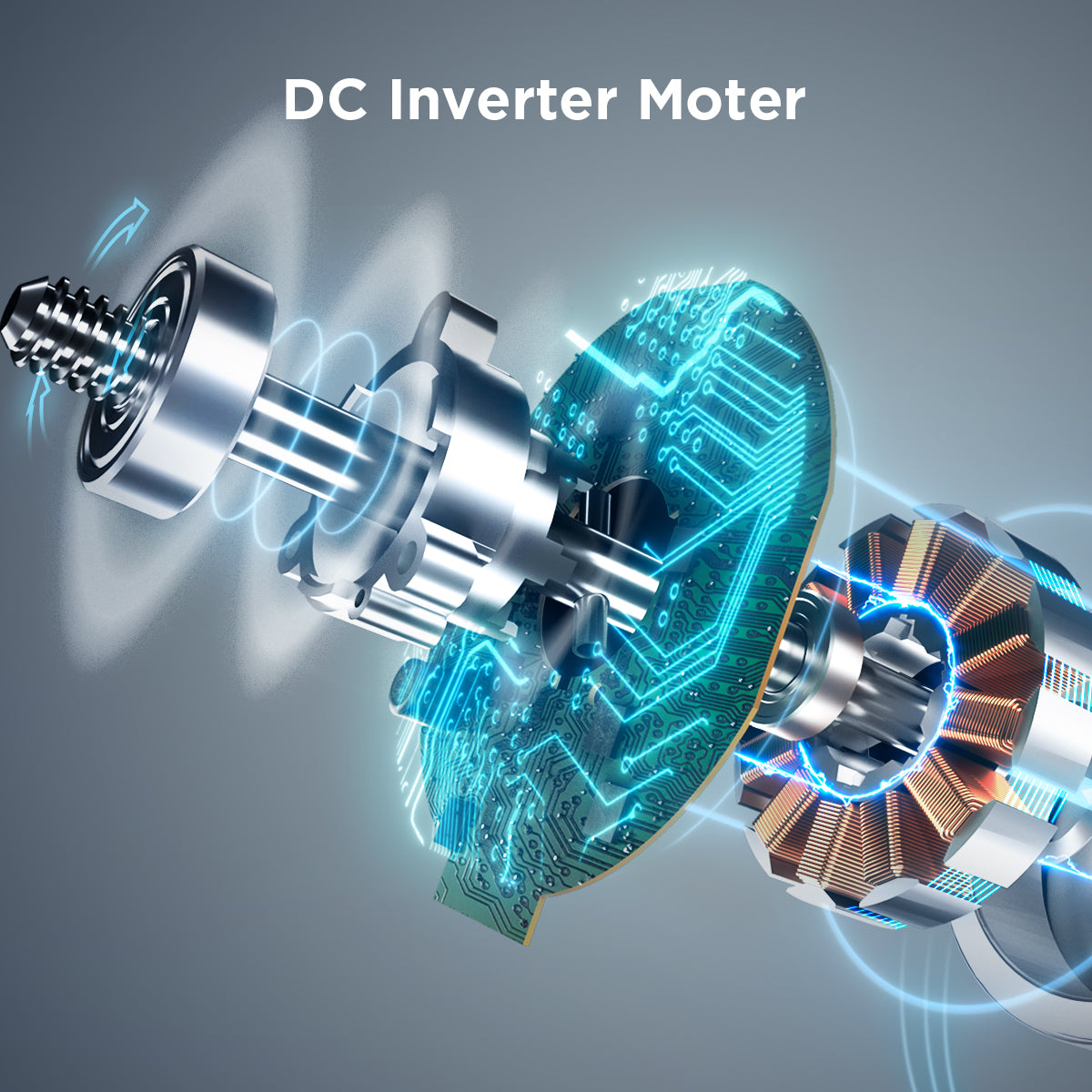 DC Inverter Motor
Air circulation using futuristic technology to own stable operation and save energy.